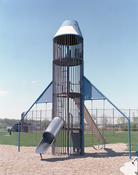 ROCKET SCIENCE
The Cold War era rocket ship playgrounds throughout North America. Images made with an 8 x 10 inch view camera.
---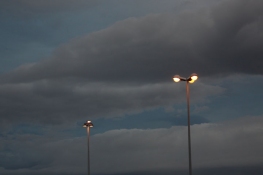 PLANET LIGHT POST
A ongoing photographic study of how we choose to illuminate the atmosphere and our immediate surroundings. United States, Germany, Iceland, and Japan
---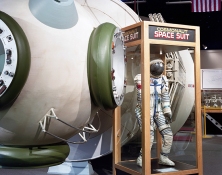 COLLECTIVE SPACE
Observations made throughout the United States using an 8 x 10 view camera. Ongoing
---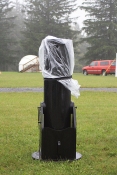 18 TELESCOPES
---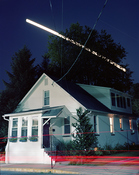 MOON STUDIES - MOTION PICTURES
"The light streaming down from the moon has no part in the theater of our daily existence. The terrain it illuminates so equivocally seems to belong to some counter-earth or alternate earth. It is an earth different from that to which the moon is subject as satellite, for it is itself transformed into a satellite of the moon." -Walter Benjamin This series of photographs is an ongoing study of time through the observation of moonlit spaces located throughout the United States and Japan. The images are made with an 8 x 10 inch view camera and are achieved by exposing an individual sheet of film for a duration of time ranging from 22 minutes to nearly 3 hours.
---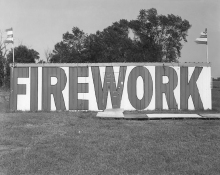 FIREWORK


In 2003, I began creating this collection of images throughout the United States after being drawn to roadside vernacular architecture including cargo containers, small, hand-painted wooden stands and signs, and large cinderblock buildings. To commemorate our independence as a country, the sale of explosive celebratory products is permitted from these structures, often for just a few days out of the year. How many ways can a culture write the word "Fireworks?" Although I've continued to document these structures I am now less likely to encounter a hand built stand of commerce constructed of wood. Thus, giving me all the more reason to continue to document.
---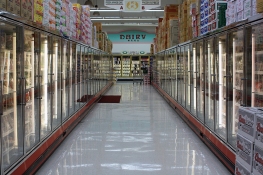 FROZEN FOOD CATHEDRALS
---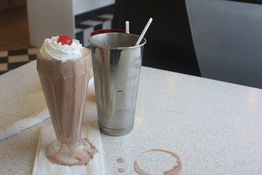 LORD, THIS MUST BE MY DESTINATION (selected images)
United States - 1992-Ongoing
---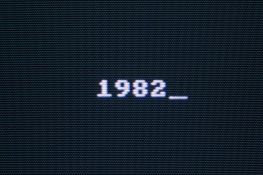 SYSTEM II